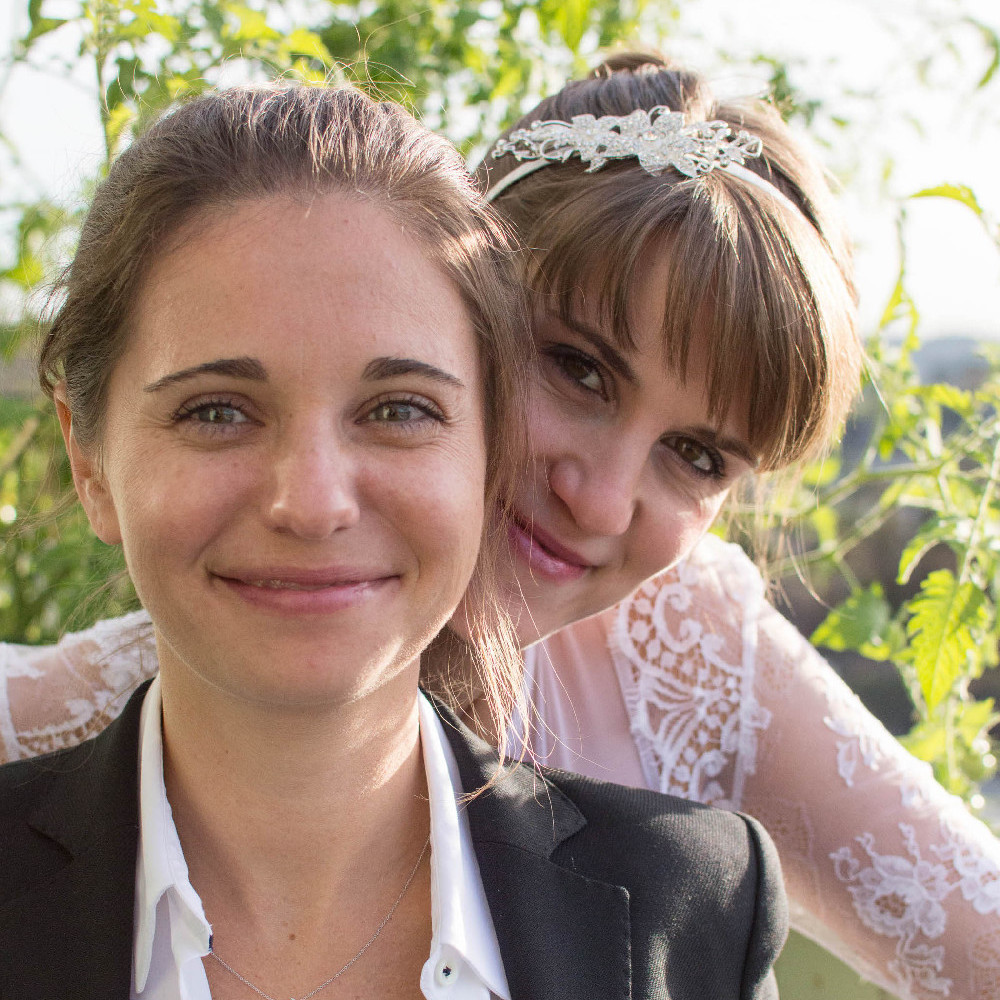 Family Facts
Region:

West

Faith:

Other

Education:

College Degree
DEAR EXPECTANT MOTHER! HELLO & WELCOME!

We are deeply honored that you are considering including us as part of your journey!
From the bottom of our hearts, thank you for taking the time to read through this page and consider us to be the parents of your child.


THIS IS HOW OUR STORY STARTED:
We met in Hungary in 2012, while Elizabeth was on a work trip. In 2014, we got married in Los Angeles and we still live here.

We remember the first time, what we spent together as a feeling of security. We both knew at those very first moments, that we arrived home with each other.
From that point it did not matter where we were in the World. We knew we had a place to live - next to each other. Home is where we are together.

As we started to build our lives together, we always kept in focus what was the most essential: respecting and loving each other, working as a team, growing together and individually, supporting and pushing each other, traveling, meeting with new people, having financial security and a family which includes animals and children.

Why Adoption?
We have always wanted to have children and we opened our hearts to a baby, whom would arrive to our family through adoption. We wished to support a courageous mother, who is making possibly the hardest and most selfless decision of her life by placing her infant with an adopting family. We want to provide a loving, warm and safe home to a child, who needs a secure place to grow up in. Our hearts are also open to YOU - EXPECTANT MAMA! We hope that you will find comfort in us and together we can make a plan for this journey. We welcome you in our lives, so our child can grow up knowing you. We promise, we will always honor your courage and strength, and will never forget about you. We are also happy to share special occasions, memories and celebrate milestones with you. Some of these may be in person, some through pictures, letters or phone calls, we can figure this out together - we want you to be able to be a part of this plan.

Get To Know Us
JUDIT is a birth and postpartum doula, she educates and supports women during pregnancy, labor and the postpartum period. She originally studied to be a pre-K teacher and specialized in early childhood development. Elizabeth says Judit is the real Baby Whisperer. Judit is driven and passionate both in her personal and professional life. She is self-confident, caring, funny and loving. ELIZABETH is a personal chef. She is one of LA's most regarded private chefs, she works with high profile clients including celebrities, Forbes 500s and politicians. Elizabeth is a very kind person, she puts everyone before herself. Judit believes Elizabeth is the heart and soul of their family. She is loving, sweet and caring. WE both enjoy our professions and we are grateful, that we can manage our own time. When we will welcome our baby, we would both spend time at home – getting to know each other. After few months, Elizabeth would return to work and Judit would stay home a little longer, to be a stay at home mom. A perfect Sunday in our house starts with a big mug of coffee in the family bed - with our animals (and hopefully soon with our child) - while we are making plans for the day. Then we would go on a walk in the neighborhood with Luna, followed by preparing breakfast together. We usually would end up at the beach (during the summer) or on a hiking trail in Malibu (during spring and fall) or would snuggle up on the couch to watch movies all day, while playing puzzle. A perfect day would end with grilling outside in our garden, listening music and snacking on a pint of chocolate brownie ice cream.

Our Home & Community
OUR HOME: In 2016, we bought our very first home together. A beautiful 2000 SqFt California Craftsman style home, completely remodeled and equipped with all the perks a modern, new house should have. We have 4 bedrooms, a huge family room, 2 bathrooms and a fantastic 6000 SqFt yard with a ton of potential for a pool, play yard, sand box and space for playing chase or hide and seek. Our neighborhood is one of LA's oldest, historical areas. The streets are wide, and families have spacious front yards. A place you see in movies. In Los Angeles we have endless opportunities. The ocean and the beach, the hills, museums, the Science Center and sport stadiums are all fifteen minutes from our home. We can also drive to the desert or reach the snow-covered mountains in just two hours. The weather allows us to be outside most of the time and explore new places in and out of the city. California is breathtaking and forever changing. We can hardly imagine a better place to live and raise a family. OUR FAMILY: We are lucky enough to have families on two continents. Everyone in our family is very excited and supportive of our wish to grow our family through adoption. They will have open doors and warm hugs for our child. Our mothers cannot wait to become grandmothers. Family holidays will be even merrier with a child, whose attention they will compete for. OUR FRIENDS: We think of our friends in Los Angeles as our family, since our families are far away. They are so excited to support our adoption journey. They can't wait to help out, plan family vacations, organize camping trips and sporting events or simply drop off food on our porch, when we don't have time to cook.

What We're All About
We enjoy a list of things together: going to concerts, swimming in the ocean, visiting amusement parks, riding the ferris wheel on clear Sundays, dressing up for special occasions, trying out new restaurants, going on hikes with our Husky-German Shepard (Luna) and traveling - a lot. One of our biggest dreams is to share the experience of traveling. We cannot wait to create new memories and explore different cultures with our child! We believe, that the more we see of this beautiful world and its colorful people, the more loving and open-minded we become!