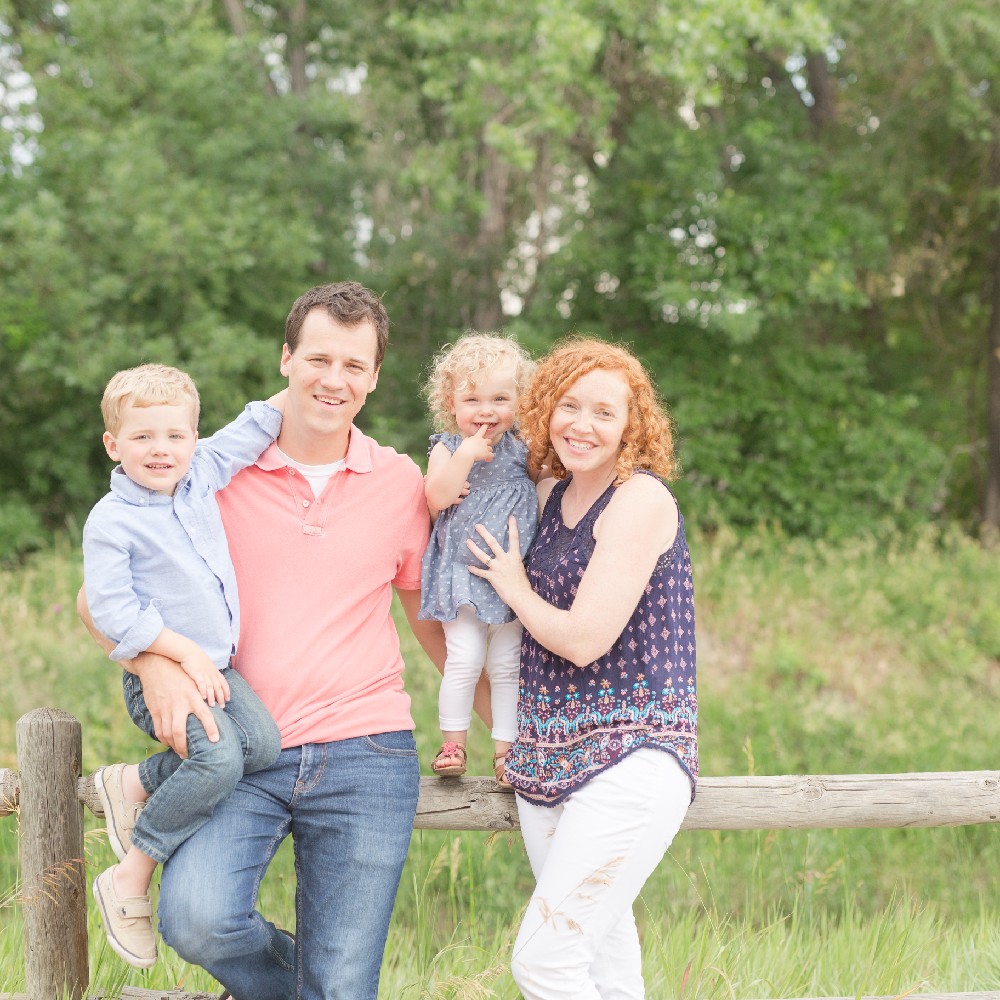 Family Facts
Children:

Two Children

Region:

Midwest

Faith:

Christian

Education:

College Degree
We met 15 years ago when we were freshmen in college. We grew as friends over the next three years and began dating when we were seniors. We share a love of adventure (including stopping to read the signs in parks and museums), the arts, board games, and reading. Nathaniel has helped Bethany broaden her horizons when it comes to things like camping and sports and she has helped him enjoy things like theater and traveling more. One weekend you might find us at a Justin Timberlake concert and the next curled up with a good book or catching up on one of our favorite shows.
We've enjoyed building our family biologically over the last five years and would love to continue that journey through adoption. We definitely desire to have an open relationship with our child's birth family so they always know about their story and family heritage.

Why Adoption?
When we were dating and starting to discuss our future we discovered that we both had an interest in growing our family through adoption. Since then we have been blessed with two beautiful biological children, Lincoln (5) and Juliet (3), but this desire has not lessened. A few years ago we started asking God if now was the time to pursue adding to our family through adoption and He has been confirming that it is. We believe that our lives have been changed by adoption already: the Bible tells us that when we chose to follow Jesus and believe in Him, we were adopted into His family. Because we have experienced this "adoption," we are excited to be a part of that same process in a child's life.

Get To Know Us
As a family, we love to explore the city of Minneapolis. People often text Bethany asking for a recommendation for a good date night restaurant or coffee shop. Bethany is always looking to get the family out of the house to experience the city and spend time with friends. She loves taking Lincoln and Juliet to see puppet shows and musicals, organizing play dates and going to the nature center or zoo nearby. Nathaniel likes taking the kids on bike rides or letting them help him work in the yard. Reading to our children is one of our favorite times as a family. We love playing board games together and we go swimming together at the local YMCA at least once a week! We also love traveling. We have been able to travel around the world and the country with our children in tow as we take college students on missions trips as a part of our work in campus ministry. We love the transformation we get to see in students' lives as we mentor them and God changes their life. Nathaniel works with students mostly at the University of Minnesota and Bethany works just one day a week at our headquarters in downtown Minneapolis. She loves that she can be at home and focus on being a mom while still staying involved in ministry.

Our Home & Community
We love living in the Twin Cities. There is such a great mix of green room to explore and urban opportunity. We live in a suburb that is close to everything in a cozy three bedroom home that was built in 1900! It was redone right before we bought it so we can enjoy it's old world charm with modern ammenities. We are very invovled in our church and feel known and loved there. We also have close relationships with many of our work friends as well as friends we have met through our kids' schools. We are also blessed to have great relationships with both sides of our family. Bethany's parents live in Wisconsin; they come to visit us about once a month and are a huge blessing. The kids adore time with with Bethany's brother Uncle Andrew and his longtime girlfriend, Amy. Nathaniel's family lives in the Chicago area. We recently lost his dad and are still missing him, but are so grateful to have the wonderful support of his mom who is a great grandma. He has two siblings and between them they have 5 kids. Our children love playing with their cousins, it's so fun to watch them together!

What We're All About
We are passionate about the freedom that is offered to us through a relationship with Jesus. We are passionate about offering that freedom to others as we minister to college students and live our daily life alongside our friends and neighbors. We also care deeply about issues of racial and economic justice. We believe all people are created in God's perfect image and should be offered respect, love, and every opportunity. We love our kids and want to see them grow into independent adults who know their worth and make a difference in the world. We love to travel and experience new cultures. We love being taken away by the plot of a good book. We love each other and the very different people we are who somehow work so well together.