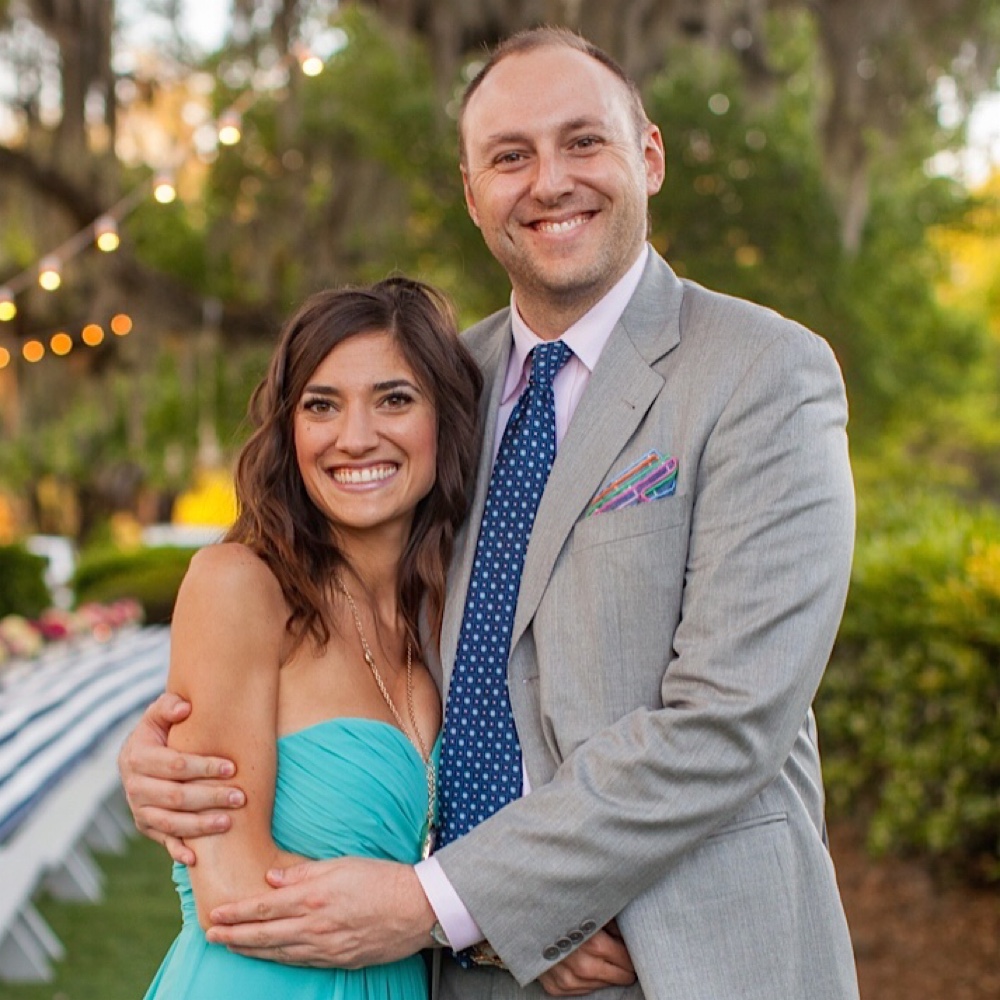 Family Facts
Region:

Southeast

Education:

Graduate Degree
Hey there! We are Joseph and Elizabeth (Wizzy) Berry, and we have a blast being together as husband and wife! We have been together over 9 years, and we take pride in the warm home we have created. Everyday we are grateful for how silly we can be with one another. Our home is full of love and laughter. We enjoy spending time with friends and family, cooking and eating, and walking and relaxing with our two rescue dogs, Tank and Xyla!

Why Adoption?
Before we were married, we knew that adoption was a path we were interested in pursuing. After we finished our respective graduate schools and started trying for a baby of our own, we realized that a biological child may be more difficult to come by. After 5 years of marriage, we decided now is the time to answer the calling we have shared for years. We are committed to making this process as open and communicative as you need. We want YOU to feel comfortable and secure with us as you make this loving, selfless decision. We would be honored to be chosen as adoptive parents!

Get To Know Us
We have known each other since high school. I can remember having a dream that I was going to marry Joe Berry, and we had never even gone out as a couple! I fell in love with Joe's sense of humor. He is the FUNNIEST man I've ever known. We are a goofy couple. Our greatest asset is that we can turn the most challenging situation into into something positive to share with and help others. We are committed to creating a safe, loving, spiritual home and network for our family. Community service and family focus are important to our wellbeing. We promise to nurture and support our future baby.

Our Home & Community
We are super lucky to have both sets of our parents living 10 minutes from us. Joe is very close to his only sister, Evan, and his aunt, Roxanne. Wizzy has three siblings who are all married and have blessed her with 4 nieces and nephews. Wizzy's entire family (14 of us) gets together for a beach week every year. (That has been going on for 34 years!) We feel blessed to have family ready to welcome our future child. As the birth mother of our future baby, we consider you too part of our growing family! Our neighborhood is full of young families ready to welcome a new member!

What We're All About
We are somewhat homebodies who love going on walks with our fur babies, gardening, cooking (eating!), practicing yoga, reading, hiking and spending time with friends and family. Traveling and watching sports (and Netflix) are also fun pastimes of ours. We are very community-minded and make volunteering a regular part of our lives. Joe loves his job as an attorney, and Wizzy says she has the best job in the world as a nurse anesthetist. We never go to bed angry, and make a point to tell those we care about that we love them. We would be deeply grateful for this opportunity to spread our love!