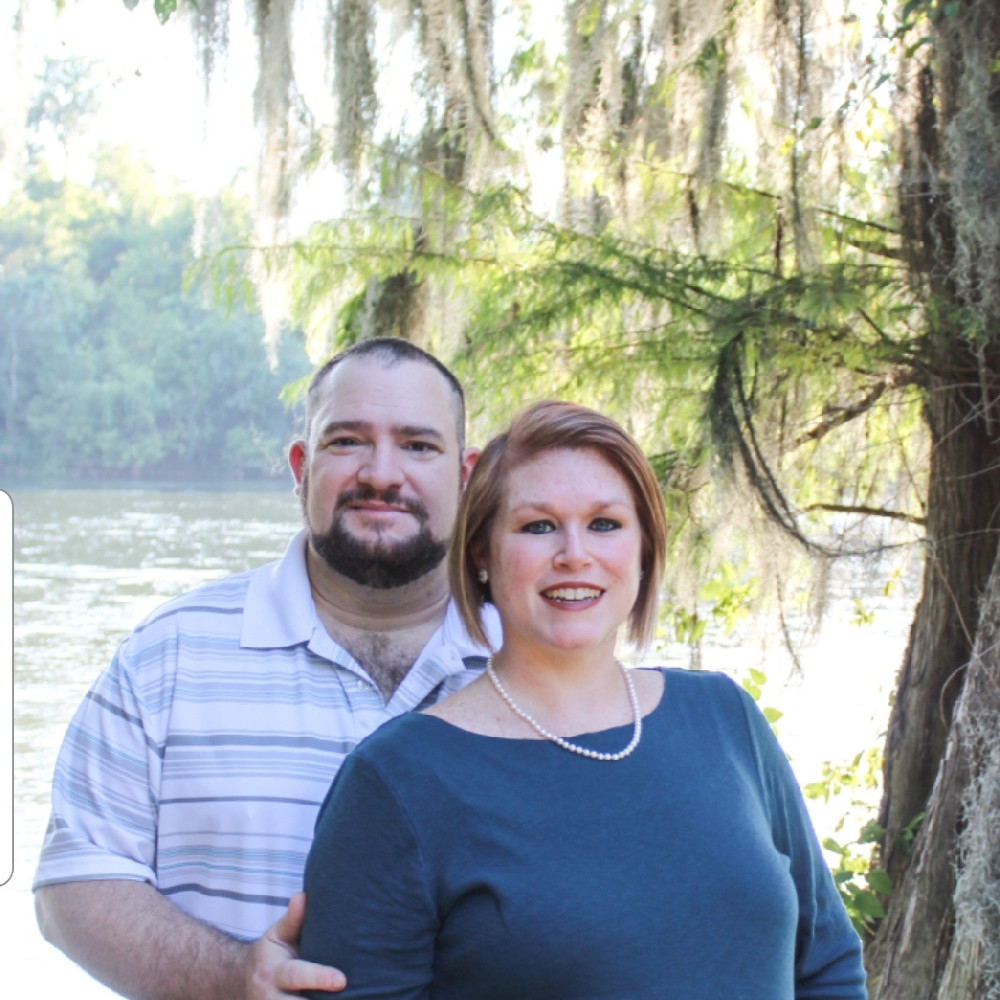 Family Facts
Region:

Southeast

Faith:

Christian

Education:

College Degree
Thank you so much for considering an adoption plan for your child. It takes a strong, gracious, and loving person to allow someone else the privilege and honor to raise your child. We would also like to thank you for letting us introduce ourselves. We are Michael and Stacie and we have been married for 16 years. We have always loved children and expected to have kids soon after we got married. But, so far, it hasn't been in God's plan for us to be "Mom and Dad" but we are "Aunt Stacie and Uncle Mikey" to 11 nieces (That's right! ALL girls!). Some are our cousin's children, but our family is super close. Caring for them, loving on them and watching them grow makes us realize how much we are missing out on and how much we would be able to offer as parents. Until recently, we have put off adoption because, well, life gets in the way sometimes and you just get comfortable and stagnant. But now we are ready to take this next step in our lives! Even though we are excited and anxious to become parents, we know everything happens in God's timing and are trusting in this truth. We have so much love to give and are excited to extend that love to our own child and his/her birth parents and family as well. We are looking forward to giving a child
an education, hugs, a roof over his or her head, a warm bed to sleep in at night, a full tummy, kisses for boo boos, prayers, and lots and lots of love. We know that choosing an adoptive family for your child is not something that will be easy and should not be taken lightly. We ask you to please consider us, but if you feel that we are not the best match for you and your child, we pray you will find your match soon.


Why Adoption?
We have tried for years to have a child of our own, and did have a couple of pregnancies that have resulted in early term miscarriages. We have tried a few fertility treatments, but they did not work and they were a large expense. We were recently presented with a possible opportunity to adopt a baby. Even though we knew it was a long shot, we still felt that God was calling us to begin the adoption process. That opportunity did not work out, but we know that God presented it to us and laid it on our hearts for a reason and it is the path that he has chosen for us. We are okay with a semi open adoption in the beginning to figure out what the best type of communication would be between all of us. Overtime, as long as everyone is comfortable, we will consider more contact dependent on what is desired on all sides. To be completely honest, the previous adoption attempt that fell through was not an easy experience for us. However, we realize that every experience and situation is different and that we should go into it with open minds and hearts. We feel that if the birth parents would like contact that the child should be able to know about his/her background and where he/she comes from. We Ultimately want what is best for the child.

Get To Know Us
Michael is a machine technician at a tire manufacturing company. He has been with them for 7 years. I am a financial assistant at a non-profit habitat and hunting heritage preservation organization. I also have an embroidery/vinyl decal business that I operate out of our home as a side job. I began smocking and sewing children's clothes about 12 years ago. That led me to purchase my first embroidery machine and my crafting hobby soon turned into a business from there! When we are not working, we enjoy spending time with family at my parents house (their house is the gathering spot for the whole family....I'm pretty sure the swimming pool and horse shoe pit have something to do with that!) We also like to take trips to the beach and to the lake during the summer. Michael loves to hunt and fish. I like to fish with him sometimes, but most of the time he hunts and fishes with his dad. His parents and sister live about 2 hours from us, so when hunting or fishing season rolls around, l let him and his dad have time to enjoy each other. In the fall and winter, we gather with family to watch college football games. Both sides of our family are huge Clemson Tiger fans! However, there are a few in the mix that are South Carolina Gamecock fans (we give each other a hard time, but we all love each other anyway).

Our Home & Community
We live in a 3 bedroom, 2 bath, brick, ranch style home in the same town that I grew up in. My grandparents built our house the year my dad was born. After my grandparents passed away, we bought the house and are attempting to fix it up to make it our own. We live about 2 miles from my parent's house, and my sister and 2 cousins live in the same neighborhood as my parents. Our town is like Mayberry from the old Andy Griffith show. It is very small and there's not a whole lot going on. A traffic jam is what happens when you get stuck behind a tractor pulling a wagon full of peaches out of the peach fields to take them back to the packing shed to be shipped to market. Just to give you an idea of how far out in the country we are, our closest Walmart is about 30 minutes away. We used to live in a bigger city, but we will take our small town (and long drives to the store) any day of the week! Our town is a tight knit community where everyone looks out for each other and takes care of each other.

What We're All About
Family is pretty important to us. We want any child that we have the privilege to raise to always know that they have a family that loves them and supports them in everything they do. We want to instill in them kindness, confidence, honesty, love and Christian values. We want to provide all of the tools that they will need to become a strong, hardworking, independent adult.