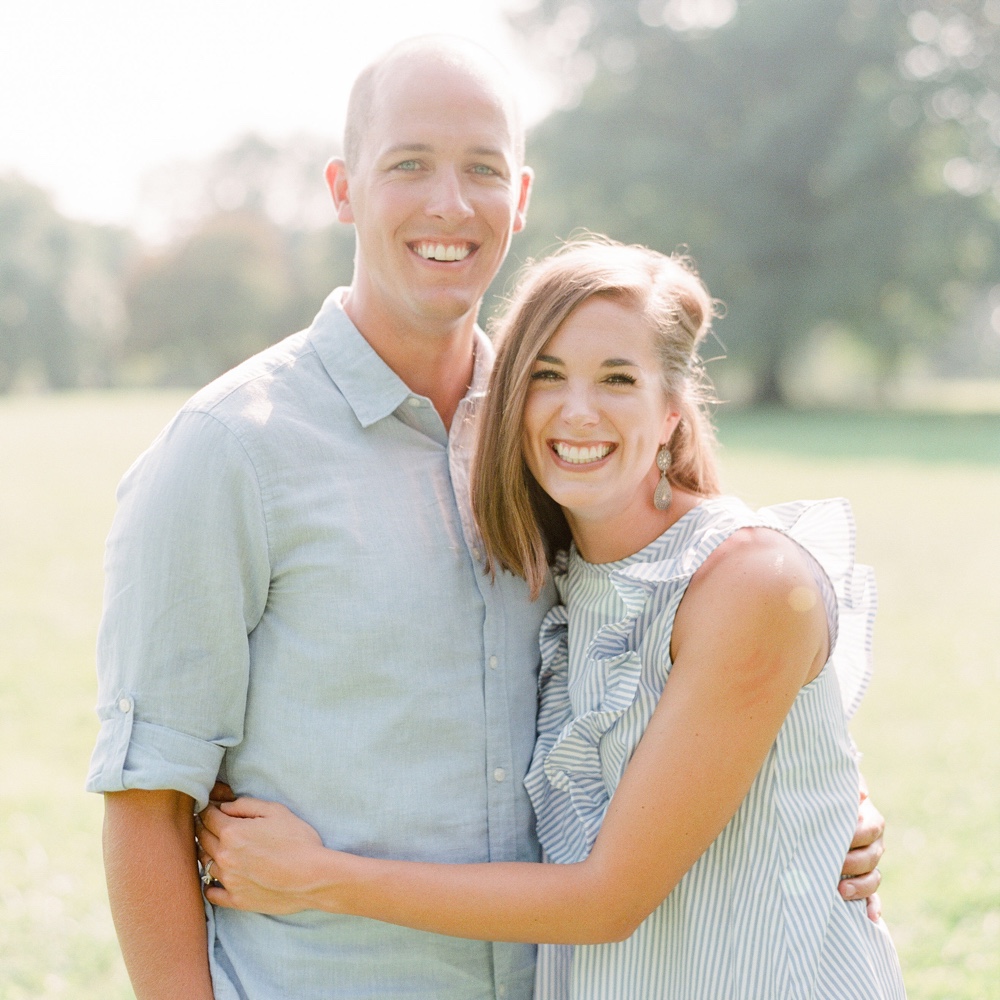 Family Facts
Children:

No Children

Region:

Midwest

Faith:

Christian

Education:

Graduate Degree
Animal loving couple from St. Louis, MO. Lovers of DIY projects, food, golfing & watching the St. Louis Cardinals & Blues play. Open to any ethnicity.

Why Adoption?
Our hearts have been led away from fertility treatments and onto something so much greater. We have struggled with infertility for years so over the last few years we have spent time researching and reaching out to families that have adopted. Through all of this, we feel that adoption is the perfect way to grow our family. We cannot even begin to put into words how overwhelmed with emotions we are to begin growing our family and how thankful we are for you. We promise to provide your baby with a life full of love, support and opportunities in our home. Please know we are praying for you.

Get To Know Us
Holly is a Teacher of the Deaf and Hard of Hearing. She specializes in Early Intervention & Preschool aged children who have co-existing conditions. Before this position, she spent time at Cardinal Glennon Children's Hospital NICU as a Newborn Hearing Screening Technician. In her spare time, Holly enjoys being project leader on our numerous house projects. Kevin is a Tax Manager for a Global Manufacturing Co. with Corporate HQ in STL. In his spare time, Kevin enjoys golfing, spending time with his wife & working on house projects. We started dating in 2010 and were married in 2014.

Our Home & Community
We live in a small suburb of St. Louis, MO called Webster Groves. We bought a "fixer upper" and have made a house our home. After moving into our home, we quickly grew close to all of our neighbors. Five years later, after numerous vacations, block parties, birthdays, and neighborhood holidays, they have become more of a family that lives next door. We are in walking distance of many parks, schools and churches. We love our community and enjoy spending time in Downtown Webster and Old Webster trying new restaurants and walking with our dogs to get ice cream!

What We're All About
We enjoy spending time outside during the warm and chilly months. We love taking our dogs for long walks and we both enjoy running outdoors. We love watching Cardinals baseball and Blues hockey in person and on TV. Both of us are passionate about our careers but are eager to have a greater purpose of being a parent to a child. We are always making our house a home by doing DIY projects. Holly has the ideas and Kevin is the handy one that makes the ideas reality. We enjoy spending time together, whether it be cooking dinner together each night or working on a house project.