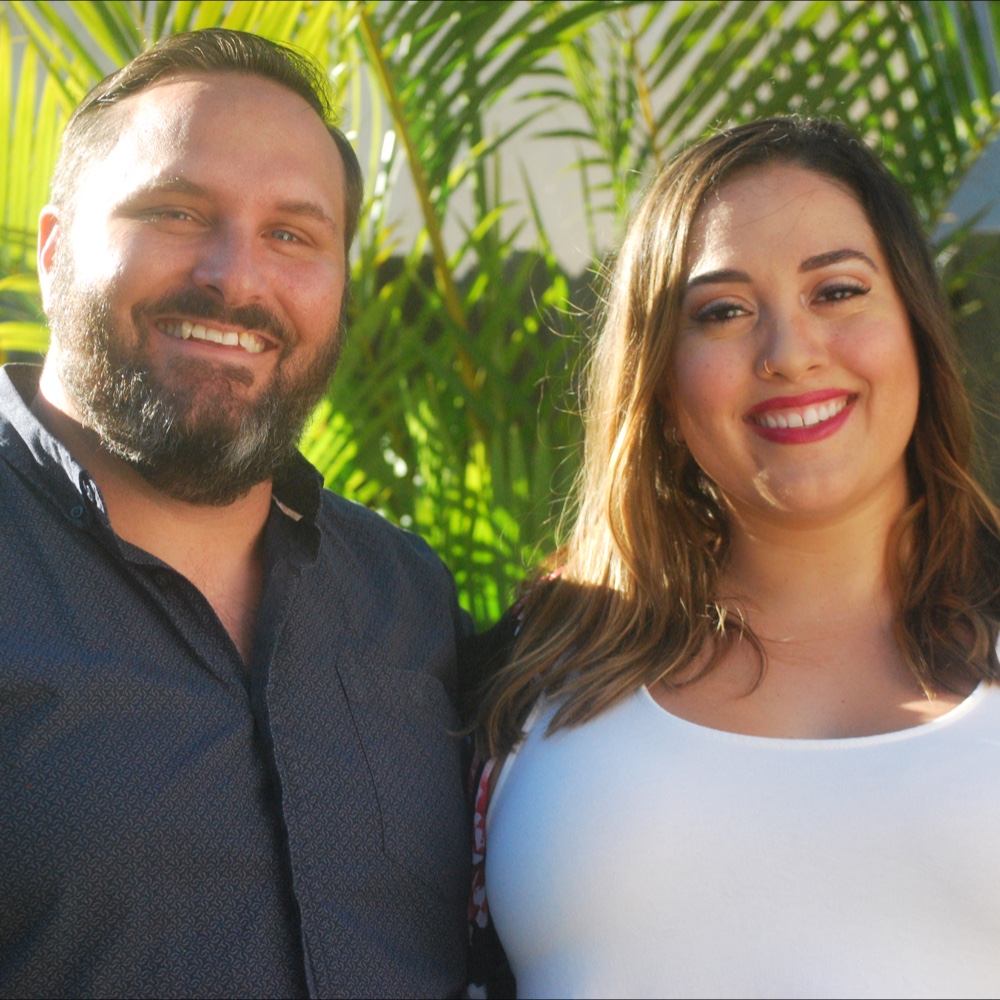 Family Facts
Children:

Two Children

Region:

Southwest

Faith:

None

Education:

Graduate Degree
Thank you for taking the time to view our profile. We hope that this gives you an idea about who we are as partners and parents as you're making this decision. Stated as simply as possible, we adore each other, and we think that the way we have built our life together is unique. Shared values like honesty, respect, and integrity, as well as shared goals and dreams are why we are such a happy, healthy, and stable couple.

We understand that this may be a complicated and emotional time for you and truly respect your decision. We hope that you reach out to us if you have any questions or would like to get to know us better.

Why Adoption?
Our decision to have another child was purely based on the fact that we have so much love to give and that it just feels natural to further grow our family. Jeremy has two children from his previous marriage, Jazmin who is fifteen and Jace who is six. Both of our kids have seizure disorders that have resulted in profound developmental delays and serious medical needs. Jazmin is very medically fragile and because of this she lives in a nursing facility for children. Jace is more medically stable and we share 50% custody of him with his mom. Unfortunately, we have never been given a cause for the kids' seizures and there are concerns that there is a genetic component. So, when we decided to have another child, we considered alternative options to having a biological child. Our own life experiences with step-parents and extended family taught us what it was like to be loved and treated like family by people who we weren't biologically related to, and Jessica's profound love for Jace and Jazmin reinforced that. Open adoption truly is the best fit for our family because we know that having a baby who isn't biologically ours won't impact our love for that baby AND we hope to build a relationship with you to allow him or her to feel a connection to where they come from. If you're comfortable with it, we're open to sharing pictures, texts, FaceTime, and visits. Just as a small note, about why we chose AdoptMatch: we met on Tinder and couldn't pass up the opportunity to try to match on an app-based service 🙂

Get To Know Us
About Jeremy: Jeremy grew up in Ohio as an only child and joined the Marine Corps immediately after high school. During his time in the Marine Corps and as a parent, Jeremy has learned the importance of patience, dedication, and hard work. Jeremy is proud of who he is as a father, particularly the attentiveness and patience required to raise special needs children. He is a passionate and loving person with lots of love to share with a new child. Jeremy is a corporate executive and currently runs a company. In this role, he has great flexibility in his day to day schedule. Jeremy enjoys spending time with family/friends in the local neighborhood, playing golf, and watching sports. About Jessica: Jessica is most proud of her roles as a step-mom and wife, but she is also a sister, friend, and daughter. Jessica's most important value in life is building and fostering loving relationships and in addition to her family she has several amazing women that she counts as her closest friends. Jessica is also a clinical health psychologist and currently works full-time running a research study looking at the relationship between physical and mental health. She has great flexibility at work and will likely reduce her work hours or change her position when the new baby comes. Jessica loves being physically active and her favorite workouts are Pilates, yoga, and swimming. About Us: Our number one priority is our family. We both have busy schedules but we make sure that we make time for ourselves which in turn makes us better parents. We enjoy cooking healthy meals together and use it as a way to unwind and catch up at the end of the day. We also take family walks on many evenings to get some fresh air after a day in the office. We see Jazmin every weekend, during our visits Jeremy gives her a manicure and Jessica reads to her. Otherwise, you can often find us at one of the beach parks near our house relaxing near the ocean. We enjoy sports and in addition to watching games we've attended many sporting events together. We love to travel and explore the world both distant and nearby. Finally, we have laughed together every single day since we met. We both consider ourselves lucky to have been able to marry our best friend.

Our Home & Community
We live in a beach neighborhood in San Diego, California and love it! We're about three blocks from the ocean and try to enjoy it as often as possible. Living at the beaches also has a certain vibe - our neighborhood is pretty quiet and relaxed and in general, it just seems like people are trying to enjoy their lives. This is pretty consistent with how we live too and it provides a nice balance for our hard-working careers. We're also lucky to have some really great neighbors and live a block away from some of our closest friends and their children. We also have a great social support network both locally and across the country of close friends who we know from different times in our lives - childhood through adulthood. Although not physically close, our families are a really important part of our community. We have close relationships with our parents - all of whom are thrilled about the possibility of another grandchild. Jessica also has a large extended family including many cousins who have started having children of their own. Everyone loves Jace and Jazmin and can't wait for the chance to welcome another baby into the family and to foster the special relationships that we had as cousins among our own children.

What We're All About
What drives us is love. We feel truly lucky to wake up next to each other each morning and take care of our children and each other and have careers that we find challenging and rewarding. We continue to strive to be the best versions of ourselves and know that in doing so we can provide the best lives for our children and all of those we love.