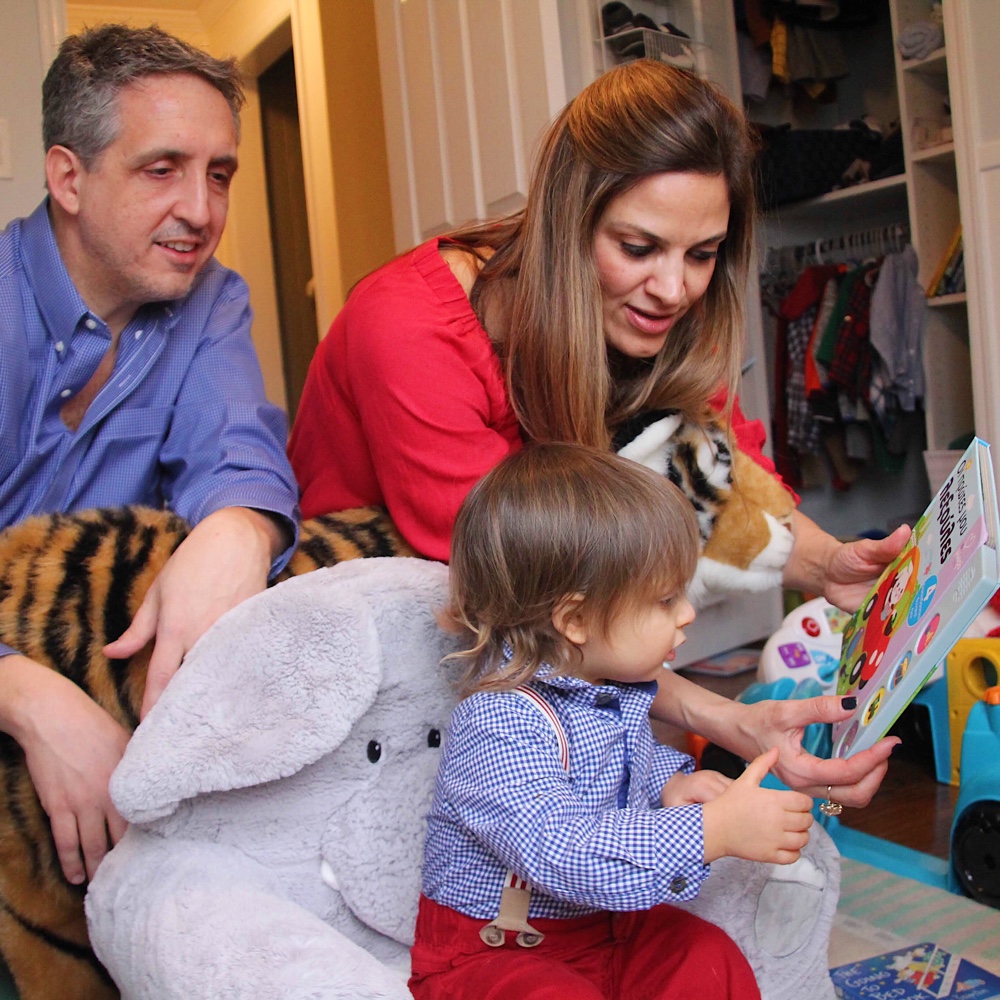 Family Facts
Children:

One Child

Region:

Northeast

Faith:

Catholic

Education:

College Degree
When we moved into our new home 5 years go we always knew we would be raising our family there, we weren't sure how, we just knew it would happen! We are so thankful that God has blessed us with our son and we cannot wait welcome another child into our home. We have fully embraced parenting from changing diapers to being the parent advisor of our sons daycare class. We love exploring this world through our child eyes and excited to do this over again!

Our Home & Community
We live in a four bedroom home in the suburbs of New Jersey on a quiet street. This is our forever home and we plan to do a renovation in a couple of years. We absolutely love our neighborhood. Both of our immediate neighbors have young children and our son has been over to their homes for birthday parties, BBQs and snow days. We have an annual block party, which is always fun for the kids because we have an entertainer, cotton candy maker and other fun activities. Last year they brought in a fire truck for the kids. Our town has been named as one of the best places to live in New Jersey.

Why Adoption?
We are choosing to adopt because we want a bigger family and want Paikos to have a sibling. Both Dimitri and I have siblings, that we are very close with, and want Paikos to have the same. We also love kids. Paikos was brought to us through IVF and we have not been able to conceive another child. From the beginning, we will be very open and honest about how our child became part of our family. We think its important for our child to know his or her adoption story from the start. We are happy to send photos and letters. If you desire to have visits after the adoption we are open to that and would love to discuss it with you further.

What We're All About
We start our morning off by having our coffee and milk in bed! Daddy makes the coffee and brings the little one to bed. We play, talk and then get our day going! We all love being with each other whether just hanging around the house, taking a day trip or traveling. Every year we travel to Greece to visit relatives and we have home there that is minutes away from the beach. Our son is understanding and speaking Greek, and we are excited to continue these teachings as our family grows.

Get To Know Us
We are thankful and excited that we have the opportunity to share with you who we are. We are Dimitri, Georgia and 1-year old Paikos. We are a loving and caring couple who are looking forward to embracing, nurturing and loving another child. Dimitri owns a family restaurant less than 10 minutes from our home. Georgia is a Financial Advisor with a short commute to work as well. This gives us more time to spend together as a family.