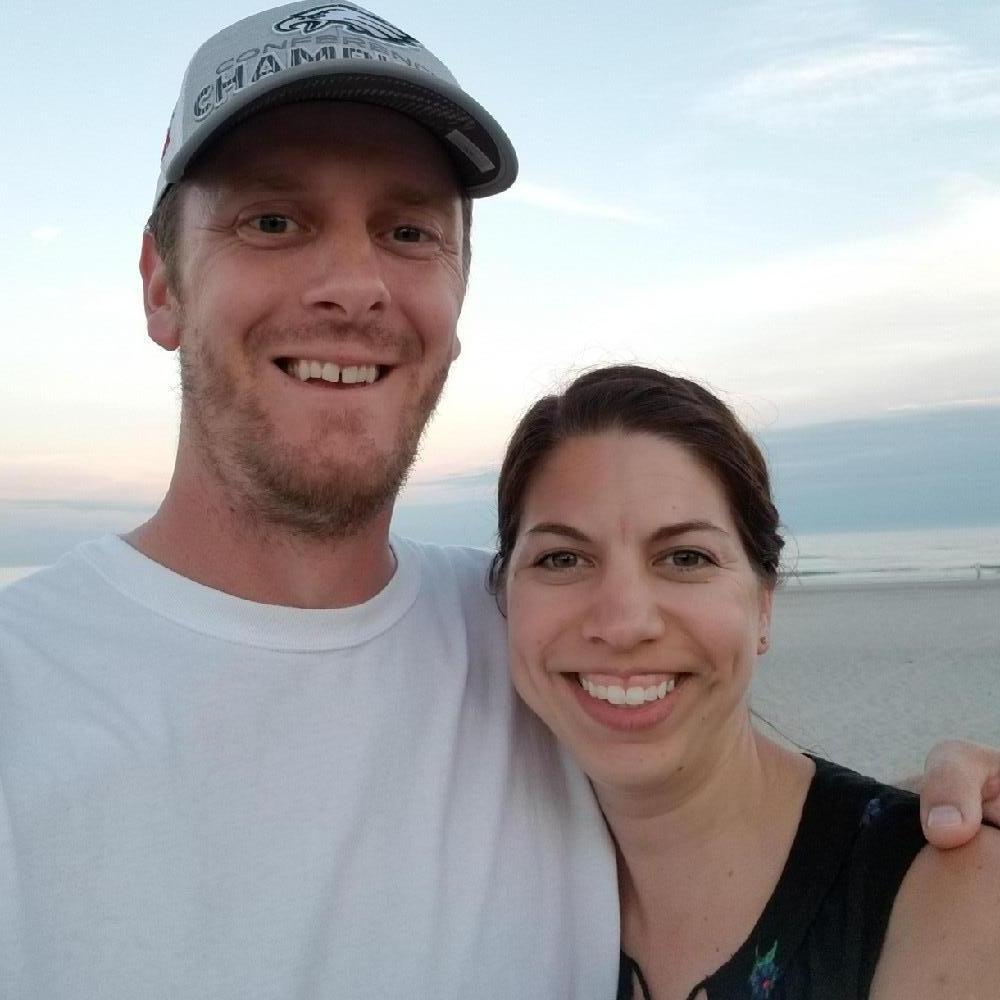 Family Facts
Children:

no_other_children

Region:

Mid-Atlantic

Faith:

Christian

Education:

Graduate Degree
Thank you for looking at our profile and getting to know us. While we don't yet know you, we think of and pray for you often! We cannot begin to imagine how difficult this decision is for you. We admire your courage, strength and love for your child.
We have been married 12 years. Whether we are doing an activity outdoors, spending time with family or having a movie night at home, we love sharing life with each other! We are able to find joy in the "little" things in life. Faith and family are very important for us. We have never doubted our desire to be parents and look forward to welcoming children into our home.

Why Adoption?
We have been praying for children almost all our married years. Even when we were dating we both shared a strong desire to someday be mom and dad! We are unable to have biological children due to infertility. However, we still share the same desire to provide a good and loving home to a child. We are also open to welcoming multiple children! Through much waiting and prayer God has led us to adoption. Both our lives have been touched by adoption. Dustin's grandfather is adopted. When Melissa was growing up her family provided foster care for infants. Both our families are very supportive of us and are looking forward to welcoming a child into the family through adoption! We plan to talk to our child about their adoption story from the very beginning. We do not believe there should be any shame associated with adoption. We are so excited to start growing our family.

Get To Know Us
Together we enjoy spending time with our families (especially our niece and five nephews), going to baseball games, spending time in the outdoors, going to museums, vacationing at the beach & celebrating holidays and birthdays. Dustin worked close to 10 years as a Heating/Air Conditioning Technician and is now enjoying his job as a Building Inspector. Melissa works as a manager of an administrative/call center department for a local construction company. We both enjoy our full-time jobs and are blessed to have a similar work schedule that gets us home in time to share dinner together. Loving and caring for each other and our families is a top priority for us. Dustin is caring, generous and hardworking. He is extremely faithful to, and supportive of Melissa. He is always looking out for and considering what's in the best interest of others. He is close with both our families, ready and willing to drop his own plans to help when a need arises. Melissa is friendly, patient, and loving. Never wanting to be the center of attention, you may not hear her as much as others but she is always in the background helping wherever needed. Caring for home and family are a top priority for her. She enjoys cooking and preparing meals which she gets from her dad. Although, she loves when Dustin takes a turn cooking!

Our Home & Community
All Melissa's family is local and Dustin's family, while more dispersed, is only a few hours drive. We love spending time with our family. We even vacation together. We especially enjoy vacationing at the beach! When vacationing we love to cook (especially breakfast food!) for the whole family. We both grew up attending church and we continue to attend the church Melissa grew up in. Through the years we have both been involved in the children's and youth ministries there. We consider our church part of our family. We live in a busy city in the Northern Virginia region. There are many schools nearby to choose from. In fact, the local elementary school is less than a block from our house. We have a nice sized yard and also live near a few parks. We love being outside and look forward to spending time with our children in the outdoors. We look forward to sharing meals, books, and dreams with our children!

What We're All About
Our Christian faith is extremely important to us. We hold tightly to our values of love, forgiveness, and generosity. We daily strive to live a life that is pleasing to God. We are devoted to each other in our marriage and strive to put the other persons needs above our own. We are so excited to grow our family through adoption. We look forward to watching our children learn and grow. We know that each child has their own unique personality, talents and interests. We want to support our children by allowing them opportunity to pursue their dreams!