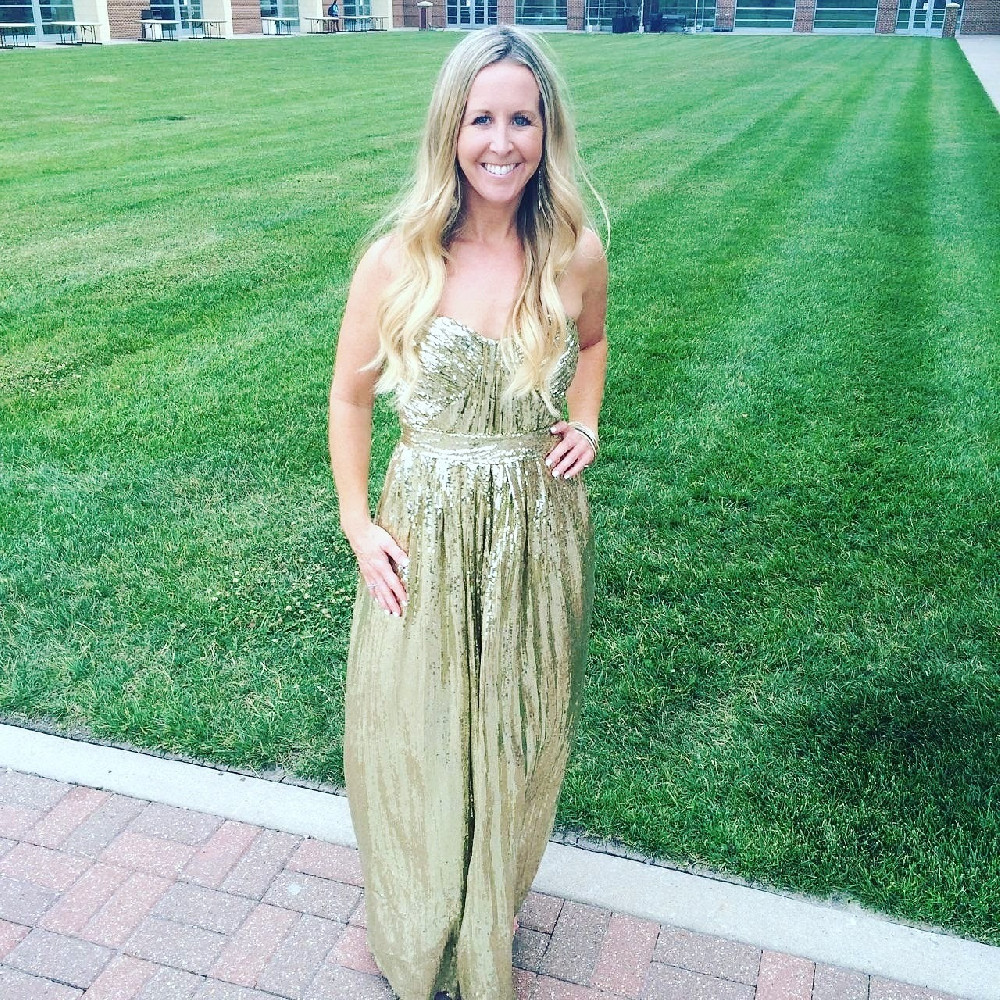 Family Facts
Children:

No Children

Region:

Midwest

Faith:

None

Education:

College Degree

Get To Know Us
A friend recently told me "you are one of the most capable people I know." My Mom handed down that particular skill and my Dad handed down his entrepreneurial spirit, those combined together led me to start my own marketing analytics company over 10 years ago. One of the best perks of my job is that I get to travel the world, a huge passion of mine. Anywhere warm with a beach leads me to immediately jump in, play in the waves and boogie board. Out of the water, I'll participate in just about any sport, but the only one I am good enough to get invited back to play on a regular basis is tennis!

Our Home & Community
A few years ago, I took the long way back to the office after lunch and I came across this amazing piece of property, up on a hill, overlooking downtown with a waterfall, pond and park right below it. Turns out I couldn't have picked a better neighborhood to build my house: one of my neighbors is a high school classmate, almost everyone has young children, pools in their backyards, in one of the top school districts in the state, and the street ends in a cul-de-sac. The craziest part of my house currently are my two rescue cats, Tiger and Lilly. They wait all morning for me to finish my workout and lay down my yoga mat, then they run over to do yoga with me. Mostly they try to hog the yoga mat, stick their butts in my face and lay on the yoga strap when I need it, but it is their favorite part of the day, and a great way to start mine.

What We're All About
"Spot" was a game my brother and I made up as kids on the long drive out to Denver to visit my cousins. Well, calling it a game may be aggressive as it involved only a mirror and the sun, and I'm not sure there was a winner, but we still had a ton of fun. My brother and I were close growing up and remain close today, although now my role has transformed from older sis to "Aunt Shel" to his three young kids. My parents, my brother, his wife and their children love our annual trip to the beach in California, where the kids insist on getting in the ocean no matter how cold it is! I wear a lot of hats that provide me many titles in my life, but Aunt Shel has to be one of the most rewarding (and fun!). Not only do I get to enjoy this role with my brother's kids, but am also Aunt Shel to my friends' children, whom I have had the privilege of watching grow over the years. It's not just a title however, we are huge parts of each other's lives. We vacation together, have game night together, dress up for halloween together, support each other at our sporting events, award ceremonies and dance recitals. For my next hat, I am ready to wear the title of "Mom." I could talk about all the ways I'm going to be a great mother, but I believe testimonials from others is even more powerful than me rambling on about myself. When it came time for my brother and his wife to choose a guardian for their three children, they chose me. Maybe not much of a surprise, as I am family, however my sister-in-law also has two siblings, one of which is married with children of her own, which most would feel is a more logical choice. But the connection I have with their kids, their confidence in my ability to raise them, support them and ensure they flourish in life made me their first choice. Similarly, my close friend and her husband have also chosen me as guardian for their child. They both have married siblings who they could have asked to take on this role, but they felt I was a better fit. I feel so honored that both of these couples have chosen me to be the one that takes over the role of parent should they not be able to, and I feel that their independent choices are two undeniable votes in the "yes" column that I will be a great Mom.