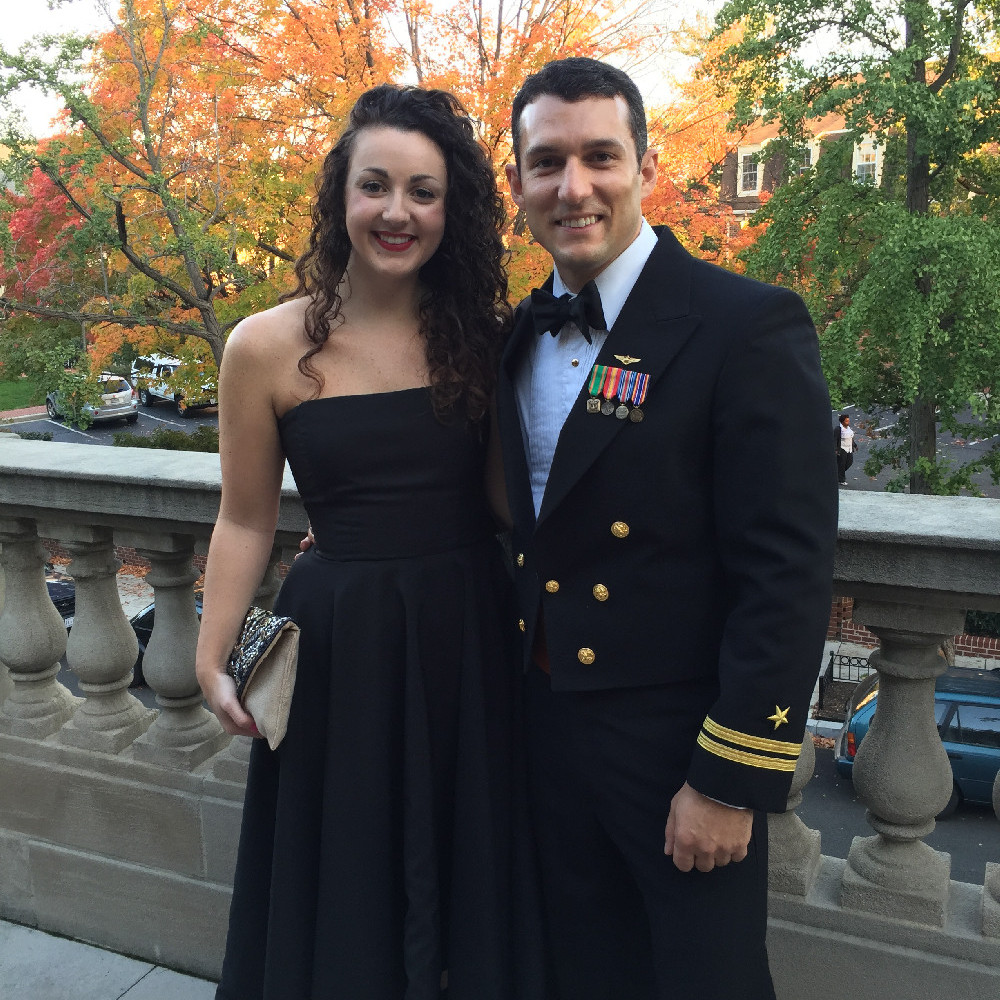 Family Facts
Region:

Mid-Atlantic

Faith:

Christian

Education:

College Degree
With 13 nieces and nephews, lots of hours babysitting, and a shared love for the way little kids see the world, we've been training to be parents nearly our whole lives! Andrew is a pilot in the U.S. Navy and Hope works from home for public relations/marketing firm, but we agree there is nothing more important than family. The things that make us happy include being at the beach just a block away from our home, taking a bike ride down the boardwalk, or exploring on a hike. We love board games and entertaining friends, and by Sunday, we're ready to attend church in the morning and spend the afternoon reading and cooking/baking. We're excited to share our lives and love with a child or children (up to 2 children; ages infant to 4 yrs old), and are open to exploring different contact options with birth mom.

Why Adoption?
We will always remember the date night where we realized we shared a dream of building a family through adoption. We believe we've been given an abundance in life from God that we want to be able to share with a child or children. Love has been demonstrated in our lives in a variety of ways, and we have a desire to share that with a child. We can't wait to become parents for the first time.

Get To Know Us
Andrew likes: Golfing and practicing yoga, Playing board games, Building furniture Hope likes: Reading and writing, Cooking and learning about food, Exploring new coffee shops We both like:Hanging out with family, Relaxing at the beach

Our Home & Community
We live in a cozy and bright two bedroom, two bathroom apartment just one block from the beach. The building is very secure and features a swimming pool in an outdoor courtyard that is heated so it stays open all year round! We can walk or bike to lots of shops, restaurants and things to do. We have big families with lots of kids, many of whom live within an hour's drive of our apartment. We spend a lot of weekends together, from birthday parties and graduations to movie nights and just stopping by to say hello. We hope to have a family of multiple children, both adopted and biological. One day, we'd like to add a dog to our family as well.

What We're All About
We value our marriage, friendships and family relationships above all else. Everything we do, say, and strive for is inspired by our love for God and the love He has for us. Our family and friends would describe us as caring, justice-oriented, responsible, light-hearted, and kind. We are each other's best friends and will do everything we can to model and teach our family about what it means to be love and be loved well. We also greatly value education and vow to make it a priority for our kids.