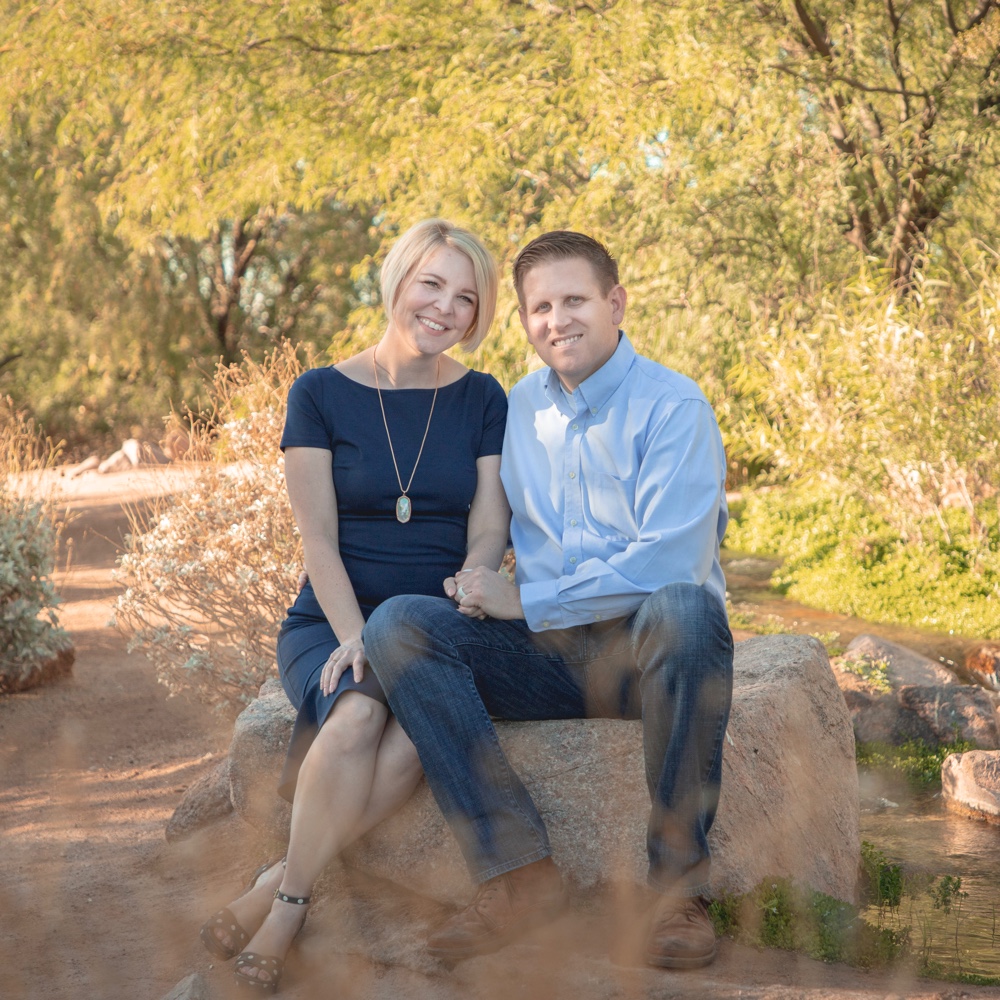 Family Facts
Children:

Four Children

Region:

Southwest

Faith:

Christian

Education:

Graduate Degree
Our home is full of love, laughter, and adventure! Whether tickling each other, singing silly songs, or dancing in the kitchen, life is entertaining!
Dan is a fun, kind, and involved dad! He loves coaching kids' sports teams and wrestling on our trampoline. Dan is always there for them!
Holly is an amazing mom! She often takes the kids to the zoo, reads them stories, and comes up with creative projects to do together. Holly loves being a mom and it shows!
Our four kids have fun playing Legos together and dressing up as characters on make believe adventures! They love each other and love life!

Why Adoption?
Our adoption journey began one evening after a date night. Our four kids were in bed, and we were discussing the blessing that many of our friends recently experienced finding out they were pregnant. Although we were so happy for them, our hearts ached knowing that, due to medical complications, we couldn't have any more biological children. In that moment, God comforted our hearts by telling us He wanted to grow our family through adoption, and here we are! Our hearts are open and excited to welcome a sweet baby and his or her amazing birth mother into our lives!

Get To Know Us
Dan loves sports and traveling. His favorite hobby is grilling dinner for friends and family. Dan served in the Air Force for 4 years and now has works as a sustainability program manager to make sure that workers are safe and treated fairly and that companies respect the environment. Holly loves to throw parties, travel, and bake homemade cheesecake. She can often be found reading, hanging out with friends, baking, crafting, hiking, and doing Zumba! She is a stay at home mom, which she feels is the greatest job in the world! As a family, we play games, go on adventures, and watch movies!

Our Home & Community
We live in an awesome neighborhood full of kids and great schools! We have a fun park down the street where our kids love to play. Dan's parents, siblings, and many nieces and nephews live nearby, and we regularly get together for Sunday dinners and other fun activities. We belong to an incredibly close church community which is very supportive of our adoption journey. At home, we always eat dinner together as a family. Every evening, we tuck the kids in bed, talk about the day, and say prayers. We teach our kids to work hard through daily chores. Once chores are done, it's time for fun!

What We're All About
It may sound strange, but Dan really enjoys public speaking. Whenever he gets the opportunity he volunteers to teach classes at work or at church. He loves being around people and loves teaching them new things. He especially loves teaching his kids about anything that gets them excited about life. Holly also loves spending time with people. She makes friends quickly, and people love to be around her. Holly's smile and laugh light up any room. She is passionate about being involved in her kids' lives and regularly volunteers at their school. Holly fills her home with love and laughter!