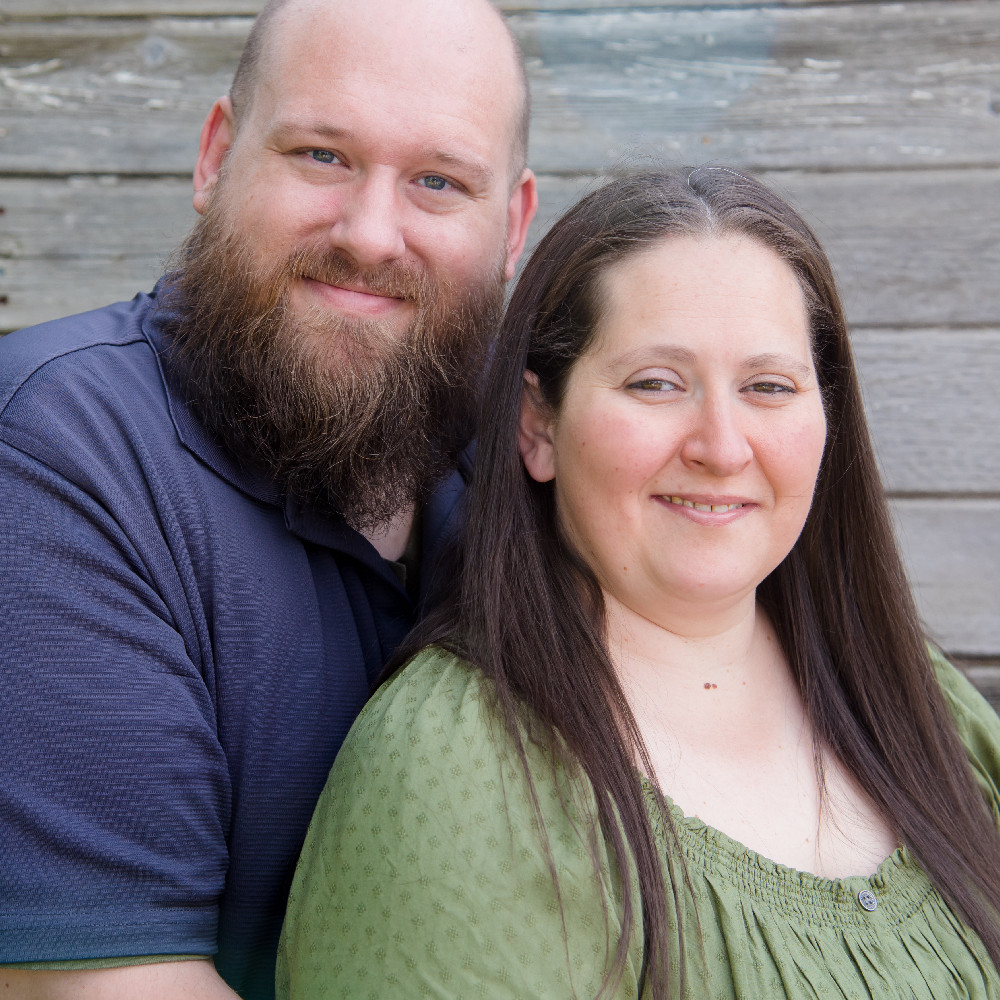 Family Facts
Region:

Midwest

Faith:

Other

Education:

Some College
Hello, we are Chasity and Curtis and we are from Utah. Our house is full of love and animals. With three cats(Tig,Bella,Luna), one turtle(Steve), and many fish. We have taken in foster kittens until they can be re-homed. We have one now which makes it four cats, we call her Wicket. Chemistry and Art are the two main hobbies in our home. We do go camping, fishing, rock hunt(hounding) and panning for gold for fun. We love going to Disney/water parks, riding the rides and cooling down in the pools. Our most recent trip was to Punta Cana, where we went deep sea-fishing. We caught so many fish that the natives surrounded our boat to see all the fish. We have been known to also go to Vegas,since we got married there. Seeing the shows, and eating all the wonderful food there is the best. Best time was seeing a Jeff Dunham show in Caesars Palace. Most of Chasity's family lives in Oklahoma, or Colorado, so we visit often, but have many all over the states. Curtis's family all live in Utah. We are longing to meet that special expectant mother that is willing to give us a chance to become parents to your baby. We would like someone willing to have a semi-open adoption to a closed adoption, whichever you choose. We are willing to do pictures and letters for you, plus a few others we can talk about if you'd like. We are home study approved, and ready to add to our family.

Why Adoption?
Well we did some tests and found out that it just wouldn't happen without IVF treatments and decided that wasn't for us. So without a beat, adoption here we come. We have talked about adopting since we first started dating and Chasity has always wanted to adopt since she was a child. We are looking to find someone that wants to see their child growing through pictures and letters. Pictures of the first steps, or first birthday, and graduations. We don't want you to feel like you just lost something but that you found a bonus family. We are willing to do a few other things if you want them but would like to talk about those.

Our Home & Community
Our home is a four bedroom, three bath house that's off the main road and tucked behind two other houses. Making our front yard safe to play in. Our backyard is covered in trees that cuts out the noise from the city. They also have plenty of space to make a tree house when they get older. The Neighborhood is busy but stays pretty quiet. During the summer time we have a neighborhood BBQ and we have a neighborhood watch. No matter which direction you go you can find many shops and parks. The mall is minutes away with a beautiful park that has a water playground for those hot summer days. There's always a show or concert going on or some festival. Curtis isn't much for crowds but Chasity is always open to go anywhere. She regularly attends comic con with some friends. We know other people pursuing adoption and other people adopted in our families, so this child will be surrounded by people that have had the same experiences.

Get To Know Us
Curtis works as a lab tech. Chemistry is his love and joy when it comes to work and hobby. Curtis is continuing his college degree in Chemistry so he can move into a bigger role in the field. Our nephew loves to help him grow crystals. We go camping/fishing as much as we can, we are out door people but love food. We like to be out of house during the summer. We are able to do a lot because Chasity's work gives her the summers off as she works at an elementary school as a lunch lady, giving her time to get things ready while he works. Most her hobbies include art in some way. Many of her painting are hung around the house. She has made some paintings for a charity auction and one for helping out her friends kids hockey team by donating a painting to them as well for an auction to help get their uniforms. We love to watch our favorite show "Supernatural" in our down time and are sad that it's the last year it's running. We always have dinner and a game night with the family at least once a month as people get busy. Although we see each other more than that.

What We're All About
We both are very passionate when it comes to our hobbies there's no question on that. However, we also are passionate about trying to save our planet from all the trash and recycle every day. Although we wish we could do it more we have gone out and picked up trash off the highways, side streets or parking lot. We do our best not to use plastic bags and bring our own or we carry things out separately. Chasity also helps out the families/students from her school by making dinners or sending home school supplies. We look forward to sharing our love to help others with our child, and showing them it's better to love than to hate. We are looking forward to seeing them growing up to become the beautiful intelligent people they will become. We want to teach them that caring and helping one another is more rewarding than anything else. Along with accepting people for who they are and not to judge people as you see them. Just like the good old saying "Life is like a box of chocolates, you never know what your going to get"!