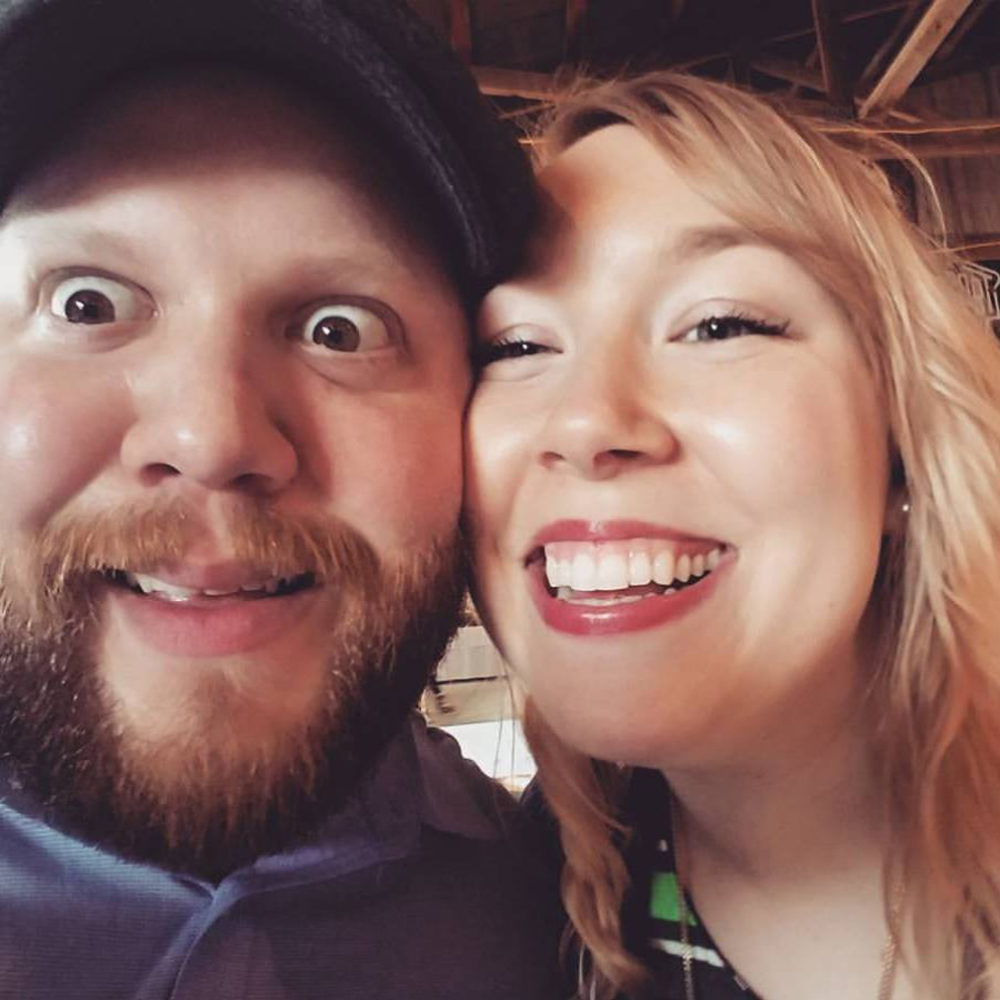 Family Facts
Region:

Midwest

Faith:

Christian

Education:

College Degree
We are a fun-loving couple that is just as comfortable exploring new places as we are relaxing at home, watching our favorite TV shows.

We are very family and friend-oriented, spending as much time as we can with those close to us.

We love to laugh and be silly, eat, travel, and spend quality time with each other.

Our Promise:
We will love, nurture, and cherish your child.
We will provide a loving, safe, and stable home.
We will give them the best opportunities to succeed.
We will show them the world.
We will be open and honest about their adoption story, and the courageous choice behind it.

Get To Know Us
• We travel as often as we can! Seeing new places and experiencing new things with each other is the best! • We love hockey – especially the St. Louis Blues. • We are an artsy couple – we run a small home décor business. • Family, friends and food are a big part of our life together. • We love to smile, laugh, and have a good time! We think the world of each other. Specifically, Nick likes relaxing and watching movies, playing music with his friends in their '90s cover band, woodworking, and cooking. Amity loves to read, write, decorate, and garden, as well as take the dogs, Patty and Oscar, for a walk around the neighborhood when it's nice outside. When it's rainy, coffee and Netflix on the couch make a perfect day.

Our Home & Community
We live in a family-friendly neighborhood, in a single family home, with 3 bedrooms and 2 bathrooms. We have a large, fenced-in yard where we spend a lot of time with our dogs and working in the garden. Together, we spend most of our time in the kitchen and family room. Nick loves to cook, we love to eat, and we enjoy relaxing and watching our favorite TV shows and movies. We have a finished basement, where Nick spends his free time woodworking. We consider our home very warm, cozy and comfortable. We love to host friends and family whenever we can.

Why Adoption?
After a few years of trying, we eventually came to the conclusion that having a biological child will be very difficult, and the hard realization that perhaps, we never will. But one thing has not changed, and that's our ultimate goal - we want a child of our own. And to do that, we decided to pursue adoption. The process so far has been very positive for us as a couple, and our family and friends are overjoyed and overwhelmingly supportive of our decision. We just can't wait to find our match!

What We're All About
We are passionate about life and making sure we LIVE it, and never letting an opportunity go unexplored. We have been through a lot in our many years together, and if anything, those experiences have taught us not to take life for granted, and to find the good in the bad. Stay positive. Keep smiling. Have fun!