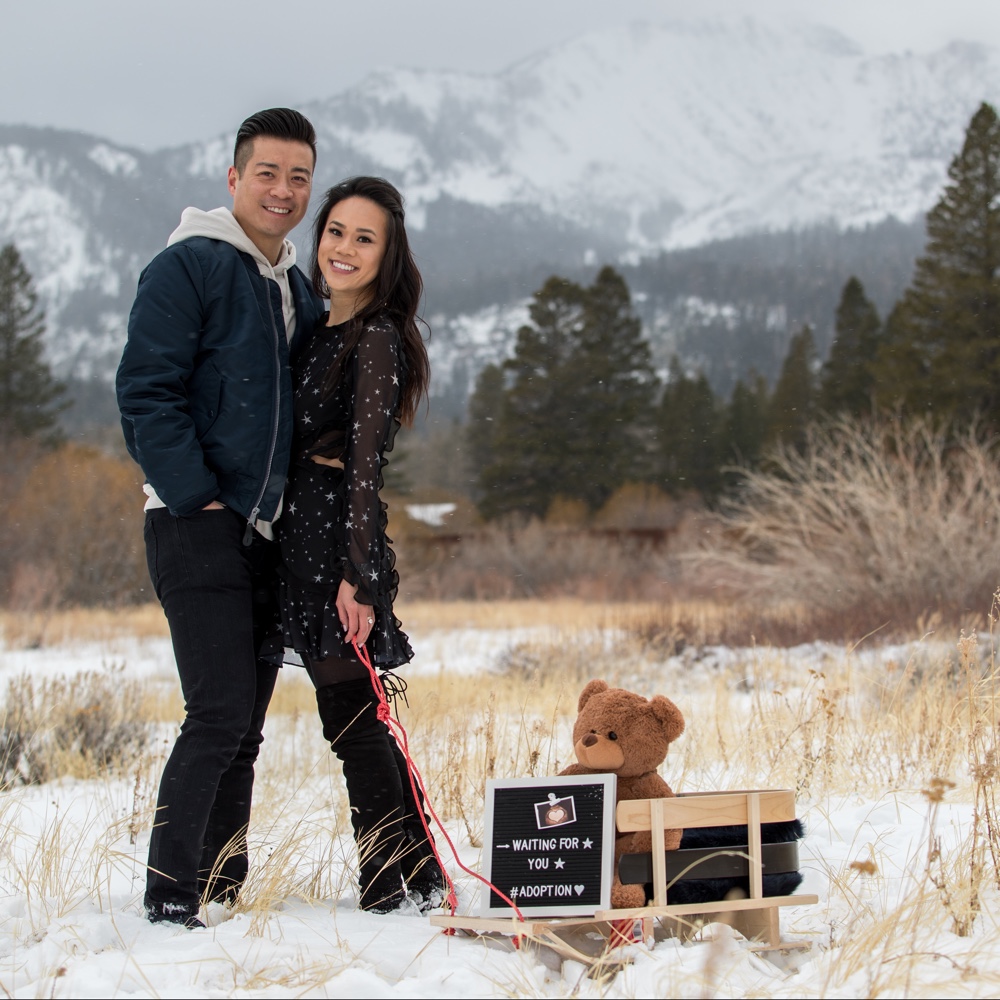 Family Facts
Region:

Southwest

Faith:

Christian

Education:

College Degree
We believe adoption to be the most beautiful thing and a wonderful demonstration of love. We can't wait to provide a loving home and build a family of our own. We promise to love and care for this child, build memories together and we look forward to the day we can be a forever family. We're fully committed to adopting and we know this is the best decision we will ever make.

Your considering adoption, as a choice for you and your baby is one of the most generous and courageous things you can do. You are a blessing in all ways possible.

Why Adoption?
Family has always been important to us and we've always pictured ourselves as being parents. Our desire to start a family and wanting to become parents grew stronger as we went through numerous fertility treatments and tried about every remedy to try and conceive. We've always had a desire to adopt and we've been very fortunate to have adopted children in our family. Our nieces were adopted and our lives have forever been changed for the better. We truly feel this is our story that God has written for us to build our family and we would be honored and blessed to be able to adopt.

Get To Know Us
Eileen has worked in the Fashion Industry for over 15 yrs. She enjoys and welcomes anything that allows her to use her creativity and her talents as an outlet whether it be at home, office or everyday life. Harry has worked in the IT industry for almost 20 yrs. It's amazing how he can build relationships instantaneously and this wonderful quality of his has played an important role in his career which has brought much success. Some of our hobbies include traveling, staying active, going on weekend hikes, spending quality time with friends & family, watching movies, musicals and concerts!

Our Home & Community
In our home, we enjoy a view of the mountains & our neighborhood which is safe, peaceful and quiet. It's the perfect place in which to raise children. Newly renovated with an open concept where the living room, family room & kitchen is a big open space great for hosting meals & having people over. The backyard is large & an excellent place for kids to play & explore. Our community is diverse and a close knit community. We're fortunate enough to have all the schools from elementary, middle school and high school rated a perfect ten. There's no doubt children will become life long friends.

What We're All About
A few of our favorites: Harry by Eileen Loves seafood (specifically raw oysters)~Loves to play basketball~Fav Movie: Remember the Titans~Fav vacation spot: Rome Italy~He's flown over 1 million miles on an airplane~Enjoys the outdoors and golfing w/friends~Appreciates a good meal~He irons his clothes everyday! Eileen by Harry Fashion is her passion~Enjoys running & staying active~She has a sweet tooth~Book collector of the Arts~Fav vacation spot: Paris France~Enjoys a good spa day~Has a soft spot for all things puppies~Enjoys hanging w/her girlfriends~Set on traveling the world